We are a Year 3 and Year 4 class. Our class teacher is Mrs Wilson and our teaching assistants are Mrs Hill and Mrs Derry-Ward.
Term 4: Burps, Bottoms and Bile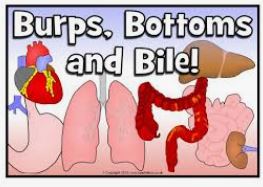 Welcome to our new topic "Burps, Bottoms and Bile" which, as you can probably guess from the title, is all about the human body.  More specifically we are looking at our teeth and our digestive systems. Below is a knowledge organiser which shows you in a little more detail what we are going to be looking at. 
Burps, Bottoms and Bile Knowledge Organiser
Science Week
Climate Change and Protest Art
Last week was Science week and Foxes class thoroughly enjoyed learning about Climate Change.  We learned about what was happening to our planet and why it was so important to do sometime about it now.  We then designed our own protest art to get our message across.  As you can see from the photos, they have come up with some wonderful ideas and designs. 
Self-watering Plants
We also looked at self-watering plants as a way of sustaining growth in dryer areas.  We then made our own, using old lemonade and coke bottles.  We cut them in half, added ventilation holes, fed a piece of cotton from the upside-down lids to the bottom of the container to allow water to be sucked up from the bottom.  We then planted a garlic clove, lettuce heart and celery end that has been left to sprout for a few days.  We also planted some broad bean and Kale lettuce seeds.  We eagerly wait for them to start growing!
Term 3: Emperors and Empires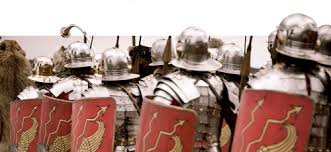 This term's topic is Emperors and Empires where we are going to learn all about the Roman Empire, its expansion and it eventual fall. We will be doing this topic during lockdown so this will throw up some challenges, but I am sure we will make it work somehow!
Roman Soldier Poems (PowerPoint Slideshow)
Forest School Kite Making
Continuing our Science investigations in forces, this week in Forest School we made kites.  Working in teams of 5 or 6, each group had sticks, string, masking tape and bin liners to make their kites.
The sticks were cut so that each group had one long and one short one.  The ends of each we cut so they had a groove in them.  They were then stuck together with masking tape in the shape of a cross.  String was then fed around the outside, slotting into the grooves cut.  This was then secured by tape.  A bin bag was then cut to be just larger than the frame and stretched and taped to the frame with masking tape.  Finally, a long piece of string was secured at the bottom.  They were then ready to fly!
Surprisingly, they actually flew very well!  The children were able to explain that air resistance kept them flying for a while, until gravity made them fall to the ground.
Forces in Foxes!
Foxes class have had an extremely exciting start to this Christmas term. We started with a WOW day down at Little Bytham's Spinney, where we had a good play on the equipment whilst deciding which forces were involved in each one. We realised that on each piece of equipment a multitude of forces were at work and the children themselves exerted forces as they climbed, swung, pushed and slid.
Back in class we made our own maps of the spinney and labelled them with the forces involved. We now talk about every aspect of school life in terms of push, pull, twist, gravity and air resistance. As one Year 3 said, as they were trying to get the lid off their glue-stick, "Mrs Wilson, I am making a twist to open this glue-stick."
We continued the theme by pretending that we had received a letter from the council saying that there was £5000 available for a new piece of Spinney equipment. The children then designed their pieces, using group work to gather initial ideas, then individually writing reports to see if they could persuade the council to build their design. There were some wonderful, if somewhat extravagant ideas – one included a hot tub! Another had a disco ball! As you can see from the photos, we had a lot of fun.
Soil Investigation
In Science, we were discussing different soil types. We learned about the basic constituents, soil's importance and the 3 basic types.
After this we went out into the allotment to test some soil samples and determine what type of soil we have around here. The way we did this was to dig a hole at least 10cm deep and collect a sample. After removing any larger stones or roots etc, we then added a little water and attempted to roll it into a ball. We then used the guide below to determine what soil type it was:

Explosive birthday treat!
It was Taylor's birthday and his mum made him an amazing birthday cake to take in and share with the rest of the class. As our topic has been about volcanoes, she shaped with cake into a volcano, complete with lava spilling out of the top! It was delicious and the children enjoyed this topical treat very much.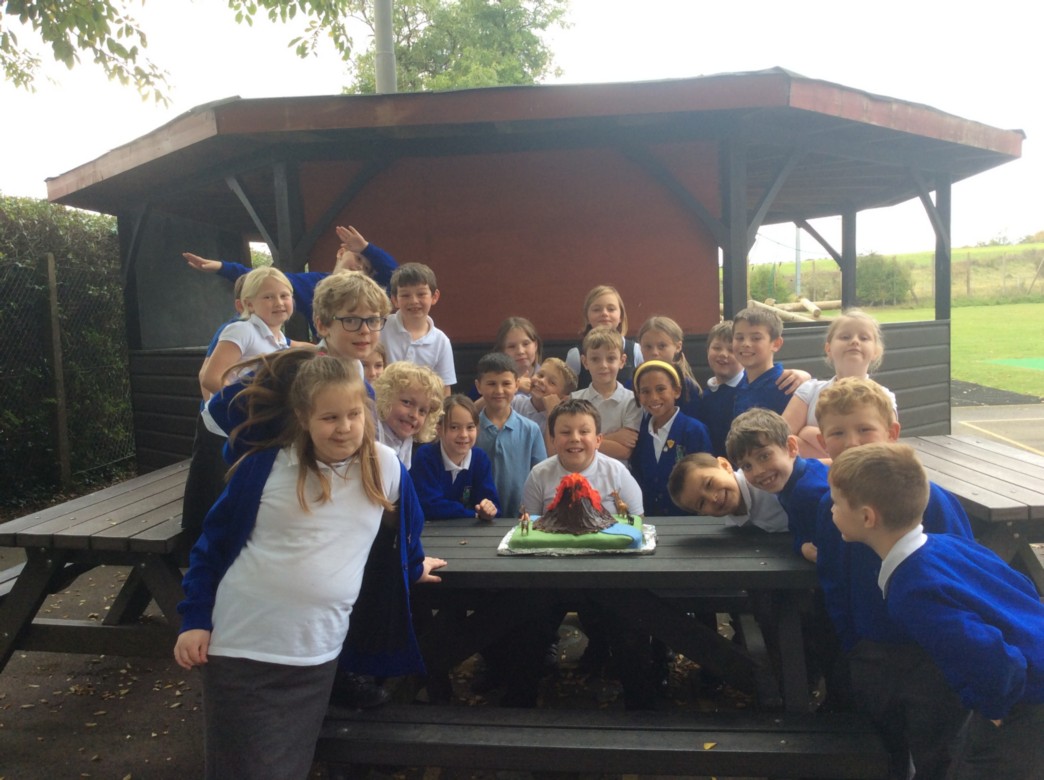 Clay Models and Eruptions
For art, we made our own volcanoes out of clay. We made the basic mountain shape, then added lava flow with flattened sausages of clay. Each volcano had a dip at the top so that we could explode them when finished. When they were dry (which took a very long time!) we painted them with a mixture of paint and PVA glue.
Then came the exciting part! We tipped bicarbonate of soda into the top of each volcano and then poured a mixture of white vinegar and red food dye to simulate the volcanoes exploding. This was extremely exciting based on the children's reactions.