Welcome to Squirrels Class
The Squirrels class teacher is Marie Marshall and the other adults working in the Squirrels classroom will be Mrs Blewett, Mrs Foster and Mrs Pearce.
Summer Term with Squirrels
This term we are going to be learning about all things which wriggle and crawl. We will be using our school allotment for planting, studying nature, identifying plants and recording the changes as plants grow.
As the term progresses we will use the school spinney and field to look for minibeasts. There are caterpillars in the classroom now, which we will observe daily to see how they change.
We are doing design and technology this term and learning how to make simple mechanisms such as levers, sliders and flaps.
During our computing lessons with Mrs Hardie the Squirrels will be learning to program simple devices and set out instructions.
We love our Charanga music lessons and this term we will be learning a new song called 'Use your imagination', which we hope to accompany with glockenspiels.
Wellbeing Wednesday has changed from Monstro City to a Superhero Comic Strip. The children will continue to look at the different ways they can keep a healthy mental mind, with the help of the different superheroes.
---
Squirrel News 7 May
The Squirrels have been learning how to make flaps in design technology. Now that we have covered making sliders, flaps and levers they will design a simple book using all these mechanisms - which they will then make.
For Wellbeing Wednesday we were introduced to Professor Pinwheel, who helped us learn about breathing to keep us calm and to get rid of those negative feelings.
The Squirrel class went on a tree and flower identification hunt around the school and allotment. They then went looking for bugs it observe and identify. In the classroom we have been daily the changes to the caterpillars and recording these in our class book.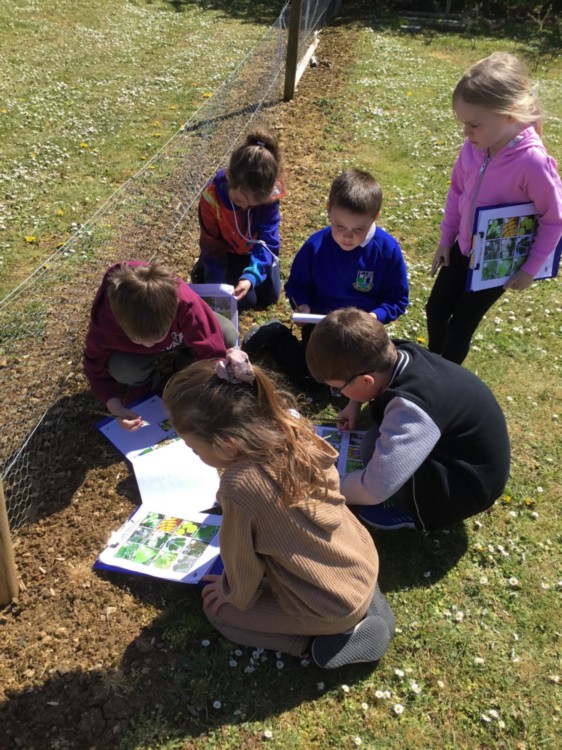 We have caterpillars in our classroom and we are recording the changes to them over the next few weeks.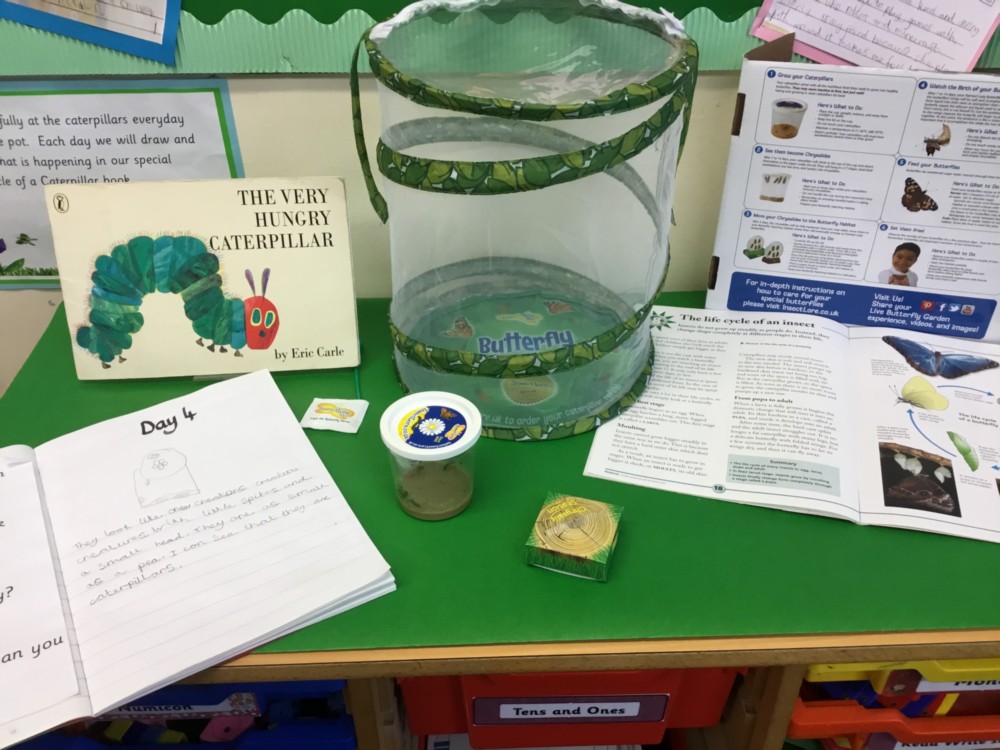 The Squirrels have been in our school allotment preparing the gardening beds and planting shallots bulbs. The children are learning how to make levers and sliders in design technology, they has a skill based lesson on making sliders. The children all made a car moving down a street and a rabbit popping out of a hat.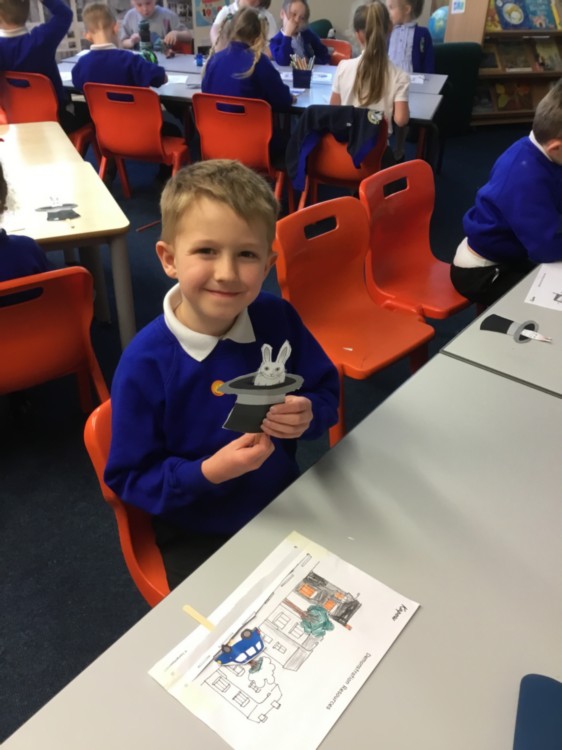 The Squirrels have been sharing their family trees which they made at home. We found out Esther is related to royalty! We went further back to the 1950s and made our own timelines putting key events onto the timeline. We looked a photographs of people and what they did and used in the 1950s.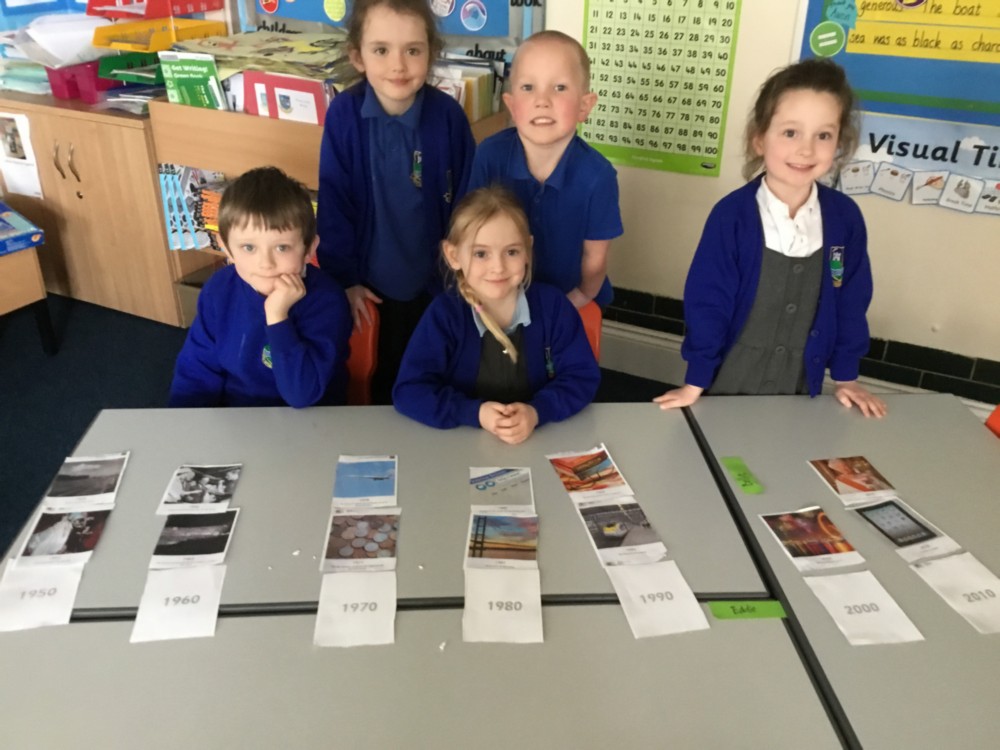 Awards:
Otis Hings handwriting
Harriet Davis independence I work and growing confidence
Connor Emma working hard in class and keeping focussed.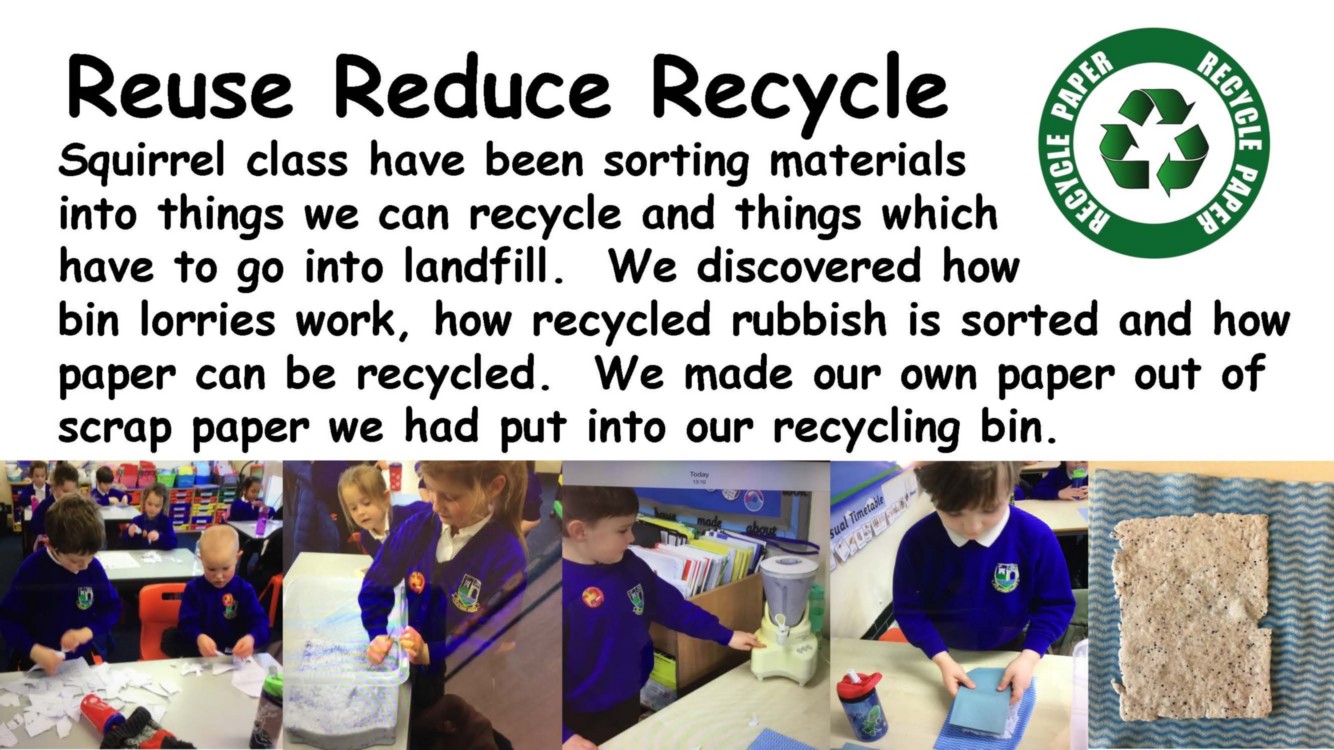 Spring Term 1
We had one day back in school after Christmas and it was great to see everyone again!
When we went home on that Monday afternoon, we never thought we wouldn't be back on Tuesday.
However, our school, parents and children were prepared and went straight into home learning using Google Classroom. Some children have been coming into school and working through the same activities which the children who are at home are doing.
There has been an amazing response and work has been returned by all the children using the virtual classroom.
Every day we have registration at 9.25am and we see all our friends and here about the great work which has been done by the children. I share pictures and rewards using a PowerPoint and talk about the work set for the day.
Every Monday I listen to children read, who are at home, using the 'meet' facility in the virtual classroom.
On Wednesday's we have a school celebration assembly, which is great as we get to share what every class has been doing and see everyone who goes to our school.
We have started Wellbeing Wednesday and this is to help learn how to recognise and deal with our feelings. We listen to a story, watch an animation and do a cool activity.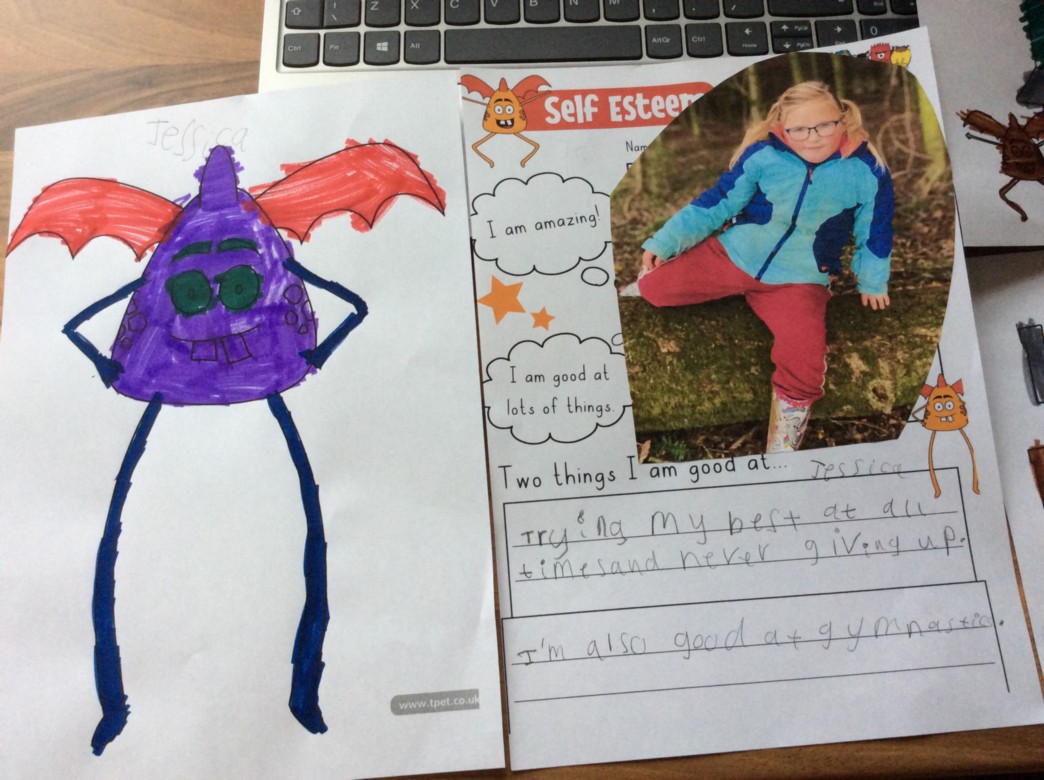 This term our topic is Muck, Mess and Mixtures, so we have been doing lots of science activities. So far, our junior Squirrel Scientists have been learning about mixing liquids, dissolving things in water and making bubbles.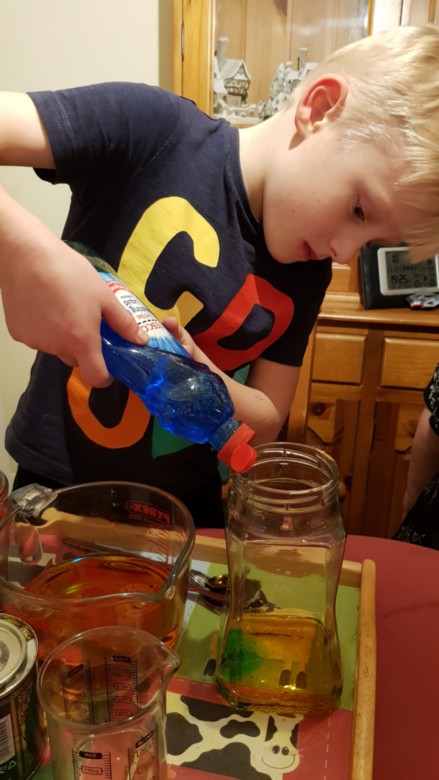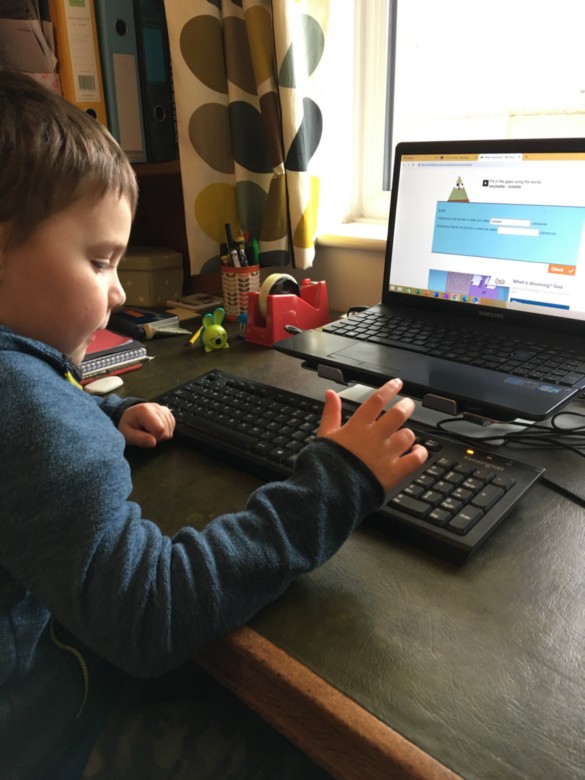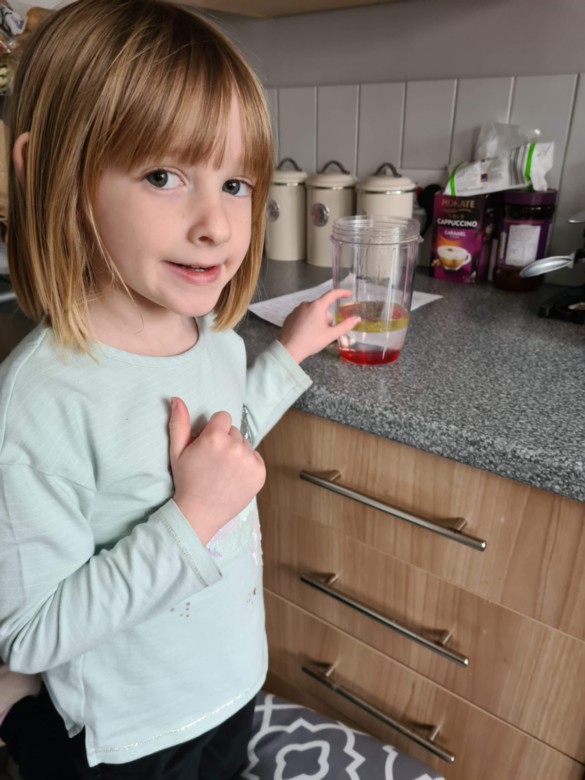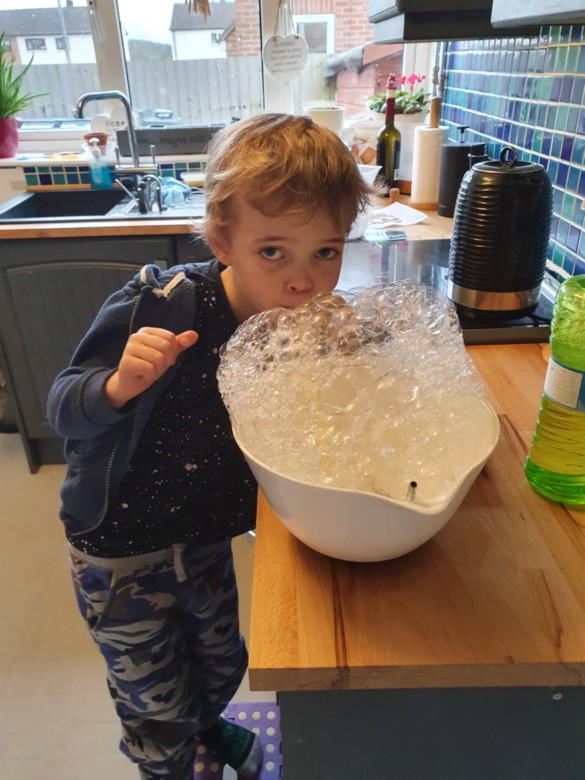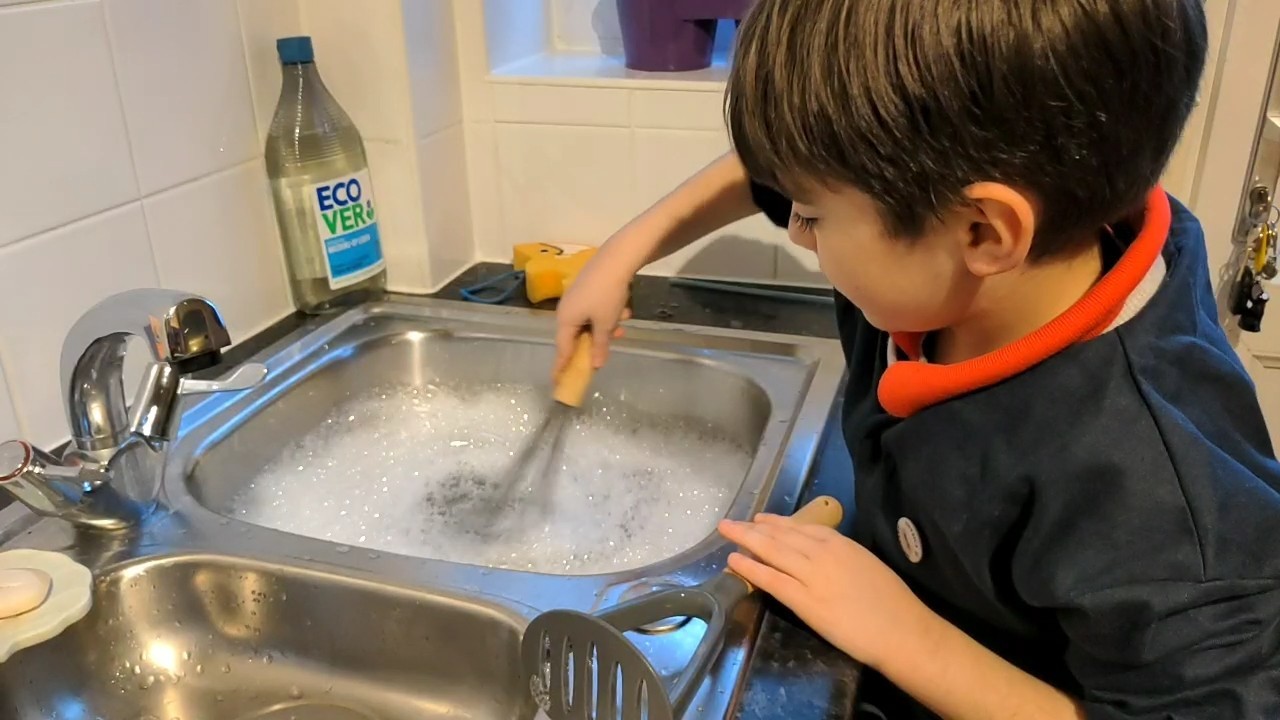 We are continuing our Read Write Inc activities and learning new sounds too. In English we have begun listening to 'George's Marvellous Medicine' by Roald Dahl and have started to do writing activities around the story. Spellings are being sent out every week and parents are supporting by checking on Fridays if their child has learned the words.
It has helped greatly using Whiterose maths and the children are accessing videos via links and working on related sheets. There has been a mixture of differentiated work and the children have been learning about multiplication and division, charts and addition and subtraction with 20 or 50.
In art the children have been making collages using different materials and textures and also using the NGA app – which is from the National Gallery of Art in America. This has also supported our computing skills.
There has been an online music lesson which the children were invited to join in with, that was fun! We will continue to do music lessons using the Oak Academy, this term will be about pulse and rhythm.
The children have also been on walks, making maps of the places they went to and drawing the things they saw onto the map, as well as sticking onto the map things they collected along the way.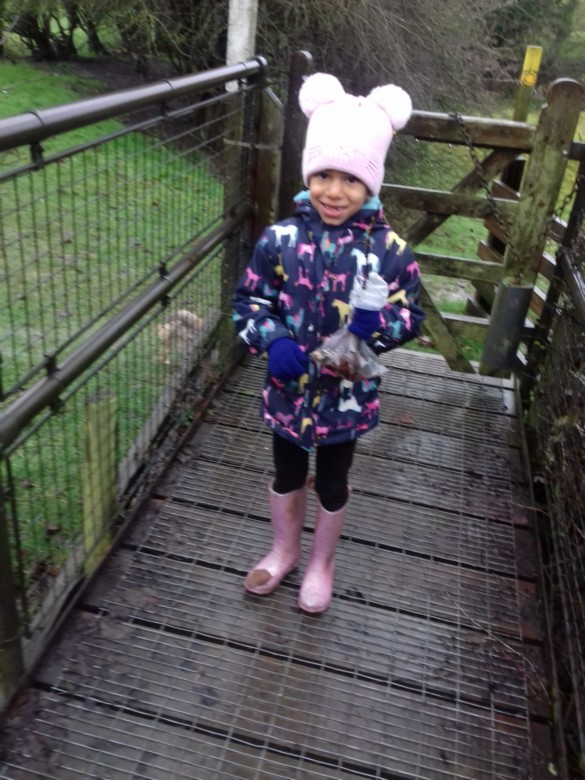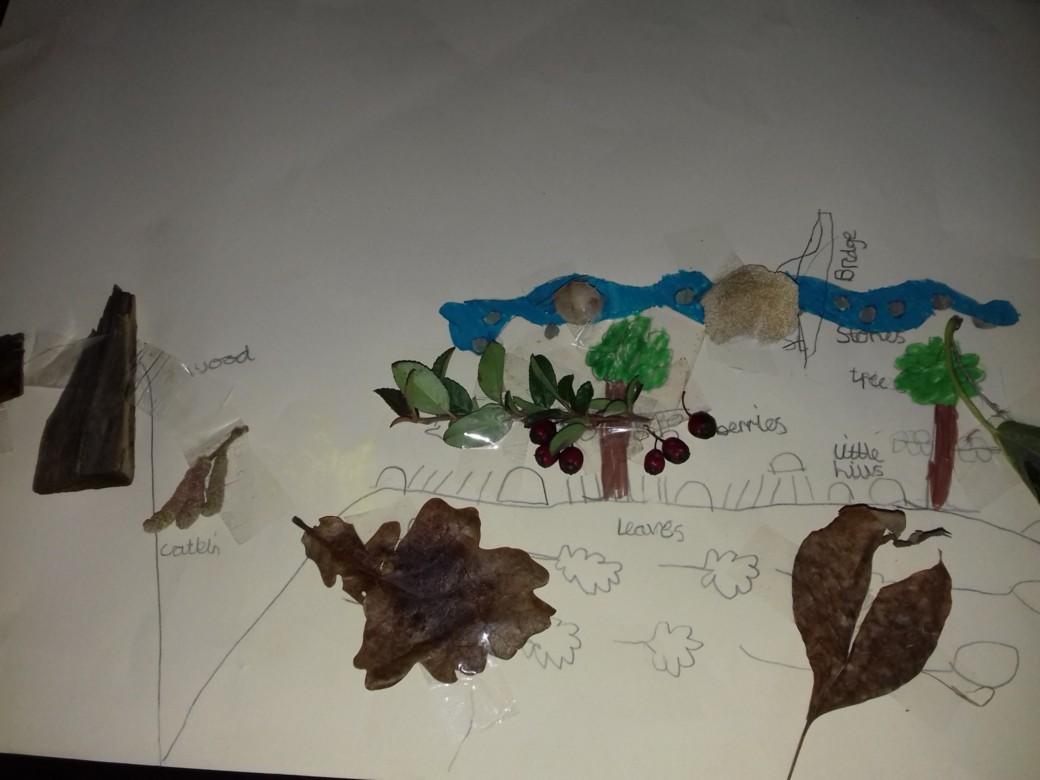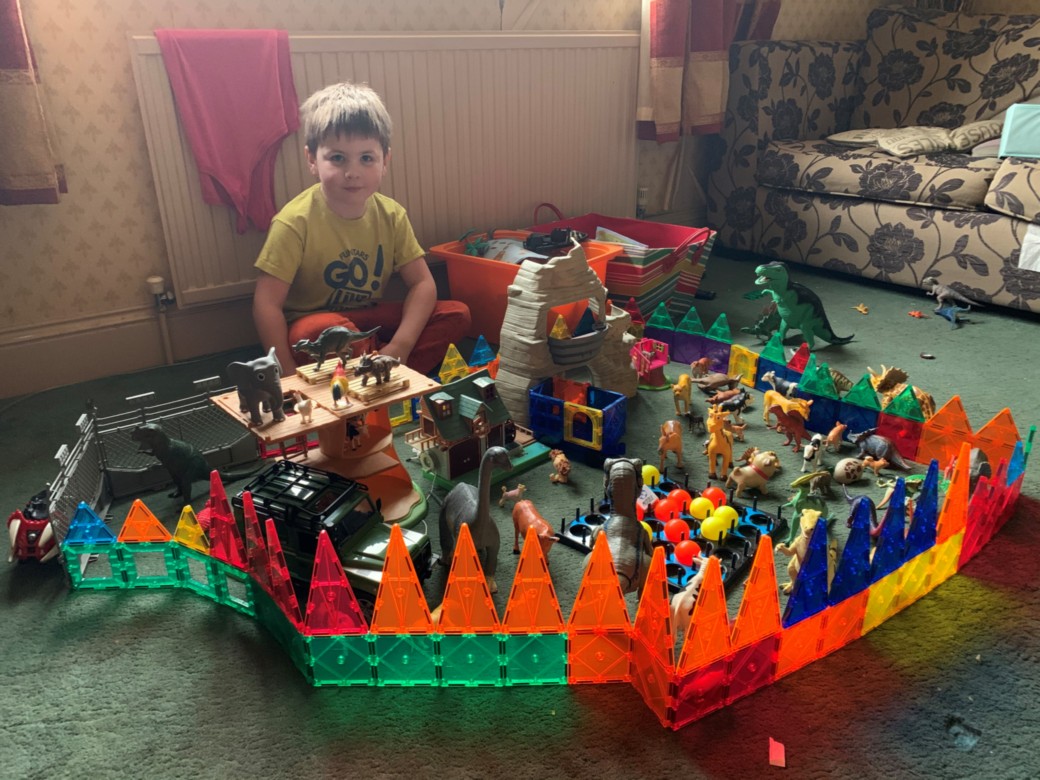 The children learned about Thomas Barnardo in history and how he created schools and homes for children who had were poor in London. We will continue to learn about prominent figures who have affected the lives of others.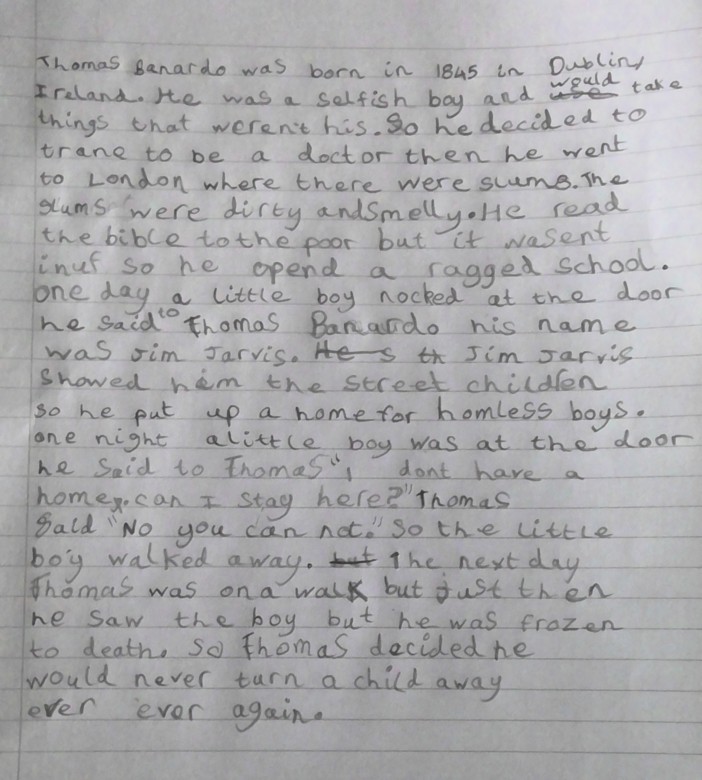 We are going to begin a topic about Judaism in RE, last term we learned about Christianity and had hoped to visit the local church – this has been postponed due to Covid.
PE and movement still happen, the children are given a variety of links such as Comic Yoga or exercises from Nuffield Health.
I am immensely proud of the children as they are still working so hard and it is a pleasure so see their happy faces every day! However, I look forward to being in school with the whole class again soon.
Autumn Term 2020
Wonderous Wood
Our topic 'Wonderous Wood' is coming to an end next week. Alongside, looking at woodlands, we have been learning about the Autumn season, trees and plants and living things. This week the children did their own colour mixing to paint a leaf changing colour. They had learned about the sun helping the chlorophyll in leaves to stay green and how the darker days mean less sun shining onto the leaves, producing a changing of colour.
We went outside and looked at micro habitats and the variety of creatures which live in them. We found moss on the trees and different leaf shapes and used acorns to make the initial of their first name.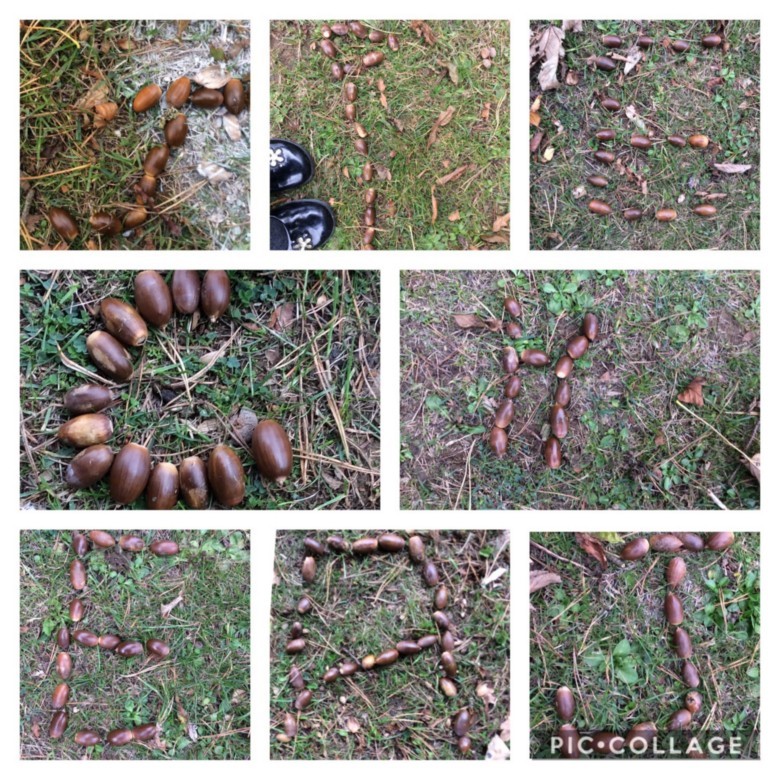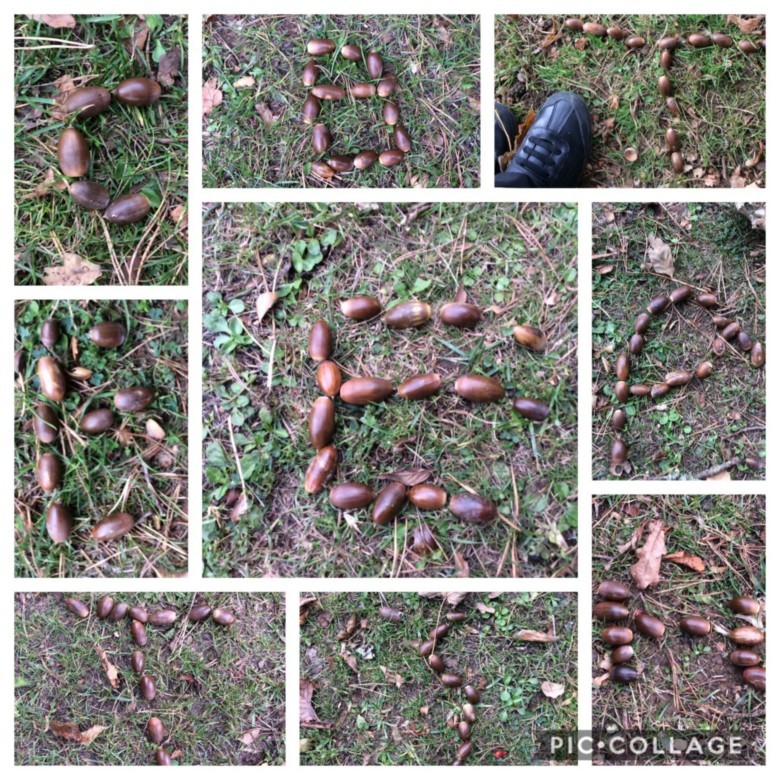 Toadstool Houses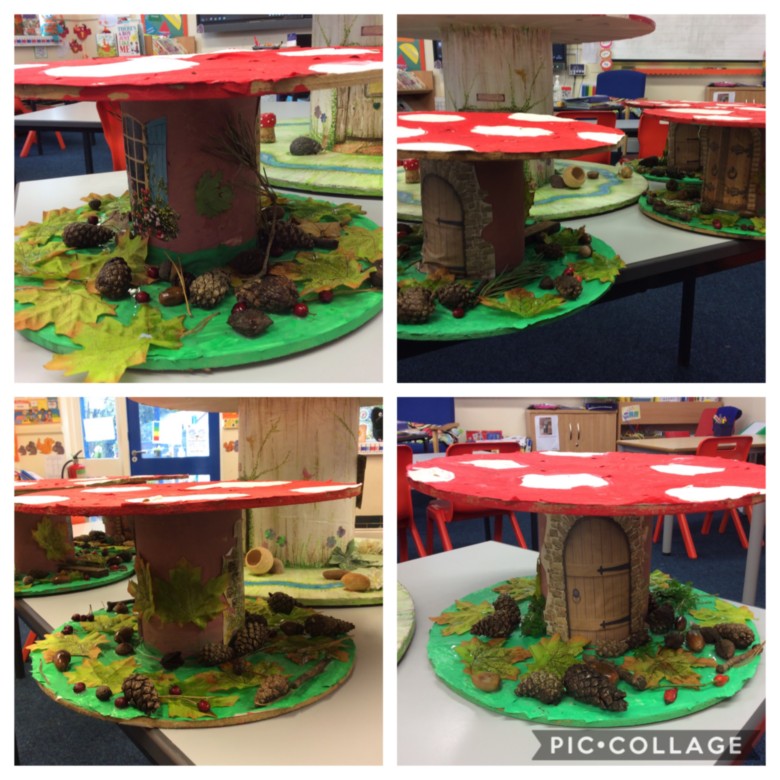 Today in our art lesson we finished our woodland toadstools, we decorated them with our woodland treasures and used the technique of decoupage to apply windows and doors. We think they look amazing!
Wondrous Woods
We launched out topic 'Wondrous Woods' by visiting the Big Spinney on the first Monday of term. The children listened to another chapter of the Faraway Tree by Enid Blyton, while sitting around the fire pit. Afterwards they split into groups:
To look for a tree to hug and decide if it was a deciduous or an evergreen tree and to make bark rubbings.
To look for and identify woodland birds.
To find woodland treasures, wander in the scented garden and spot common wild flowers and plants.
While we were in the woodland we stumbled upon a Fairy Dell, which the children spotted at the foot of a large tree.
Since the visit we have measured tree widths, planted bulbs and plants ready for next year, made woodland maps, labelled a map showing our journey to the Big Spinney and identified features on a map. The children have also written a recount of their visit to the wood. In Art and Design the children have worked in teams to make a toadstool, which they have just begun to decorate with woodland treasure and decoupage.
We will be making another visit to the woods before the end of term to celebrate the conclusion of out topic.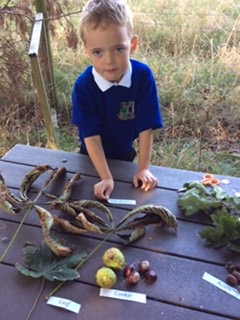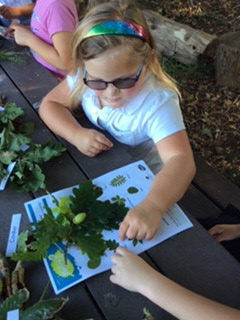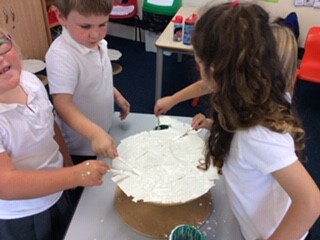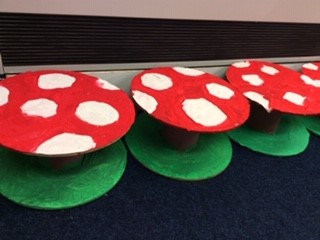 New Outside Learning Area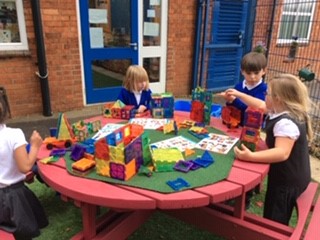 Over the Summer holidays we have been very lucky to have the area outside the Squirrels classroom redeveloped. Instead of the muddy patch of ground, shaded by large over hanging tree branches the children now have an all weather area to use. There has been artificial grass laid down, drainage cleared, slabs jet washed and a new path laid, trees lopped, fences and the shed painted, plants planted and new equipment purchased. So far we have used it most days and it is a safe place for the children to continue their learning outside and a space for them to play with their friends. FOBs kindly donated money for us to redevelop this area and the children are already benefitting from this extra space.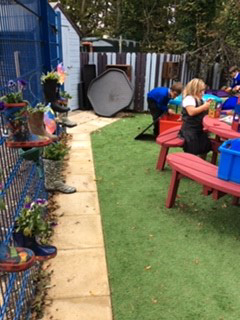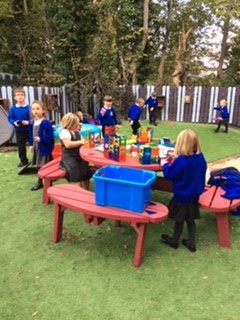 Maths Activities
All the children have started the term by doing lots of place value activities and are now moving on to addition and subtraction. The Year 2 have been counting in 2's, 5's and 10's and the Year 1's have been learning the inequality symbols when comparing numbers.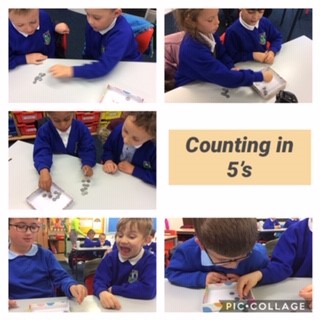 Reading
Children are expected to read regularly and it is key they are heard read several times a week. Please ensure that their reading achievements are recorded in their diaries, which are checked every Monday when their books are changed. Two books are issued per week. At The Bythams we try to nurture a love of reading in the children and the activities we do should enhance their experiences and enjoyment of reading.
Spellings
Your child will still receive weekly spellings to practise in their spelling book, which is an extension of their learning in school. Their spelling test will be every Friday.
Maths Homework
The school uses Mathletics, homework is set on a weekly basis. If you would like your child to have paper set homework, please let me know and this can be arranged.